REATHLETE delivers wellness boosters for you to
feel better every day
We are committed to making an active lifestyle more accessible to everyone by bringing technological solutions for wellbeing, recovery, and boosted athletic performance.
view products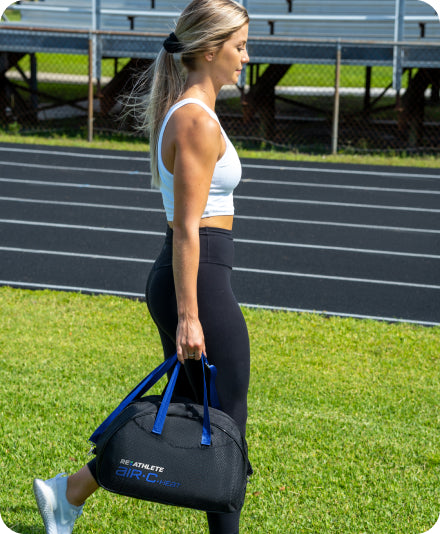 Helping people
everywhere
Our research shows that millions of people around the globe want to boost their physical activity.
Our ambition is to reach 120,000 people in 2021 (and 190,000 people in 2022) worldwide with
our products to help them achieve this goal.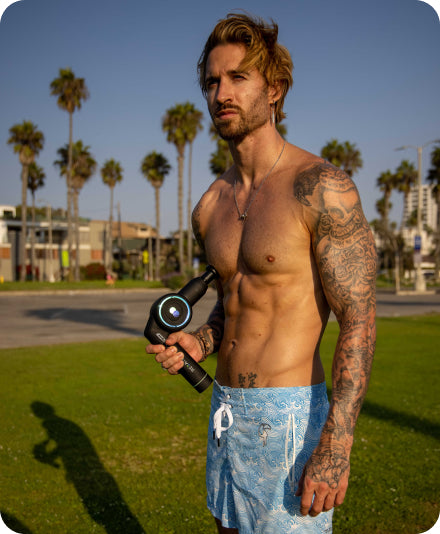 We're proud to present our
4 bestselling

masterpieces

We'll be announcing 10+
products that are currently
under development.

subscribe to our news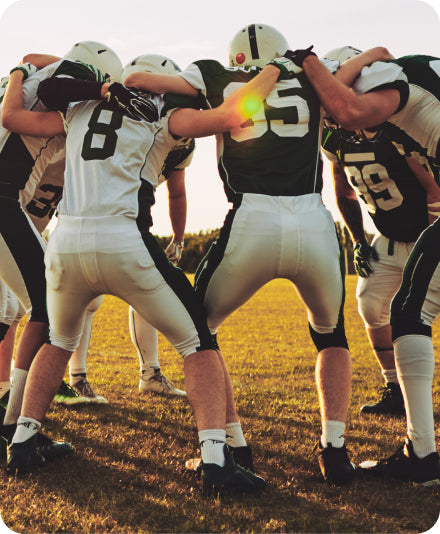 What major media say about us

With nearly a decade of experience in massage product development and customer satisfaction, Ziv and Shahar are dedicated to growth and progress in the ever-advancing massage tech realm.

Standing for more than six hours each day puts an immense amount of pressure on your knees, ankles, and feet, and AIR-C + HEAT was made to alleviate that pressure and help your muscles recover faster. With a personalized compression therapy regimen, AIR-C + HEAT loosens up the tight spots in your legs, repairs damage, and increases circulation to make your legs feel amazing.

This DEEP4s Percussive Massage Gun could be the difference between reaching your exercise goals and ending up with an injury. It uses four powerful percussive speeds from 1,200 to 3,200 RPM and five interchangeable head attachments so you can adjust your massage to your body's needs. Plus, with a three-angle adjustable arm, you can specifically target the muscle groups that need it most.

This is a great product to target those sore muscles after an intense workout. Athletes rejoice. The ReAthlete Deep4s Percussion Massager is here to help you with those aching post-workout muscles.

Treat your body while experiencing the ReAthlete difference. ReAthlete is determined to develop products that treat pain symptoms and help you recover. Choose from a compression leg massager, under desk bike pedal exerciser, percussion massage gun with trigger point massager and attachment options or a massage cushion.

If you're all in on your fitness routine, your muscles may be feeling it already. But don't let that deter you from hitting the gym and showing up those New Year's resolution haters. Just grab one of these DEEP4s percussive therapy massage guns and send your muscles on the fast track to recovery.

If your at-home desk setup has you constantly hunched over — and constantly in pain — you could either beg your partner for nightly back rubs or buy the Reathlete DEEP4s massage gun.
Our story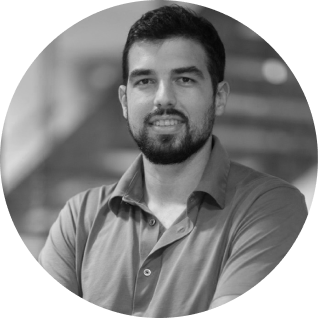 Ziv Levy
Co-Founder & CEO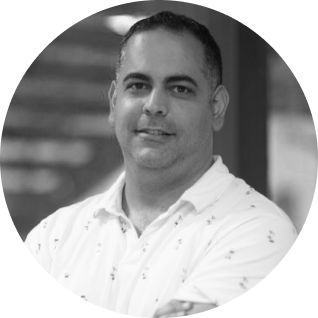 Shahar Aziz
Co-Founder & CEO
Where it began
REATHLETE originates from the founders' personal challenges that many modern people can easily relate to. A passionate basketball player, Ziv grew tired of falling victim to intense knee and back pain.
Shahar, in turn, was struggling to keep up with his daughters: his desire to be an active father was relentlessly challenged by lack of mobility.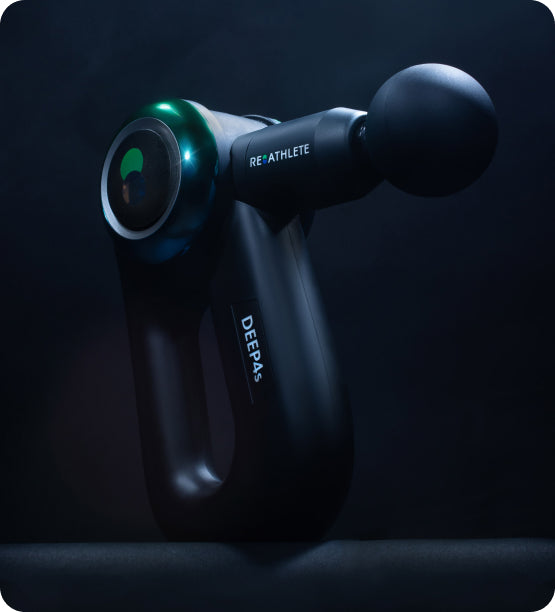 Fortunately, the pair were relentless in their own way — they were set on finding a solution to what appeared to be a universal issue.

Research shows that over half the U.S. population suffer from varied levels of somatic pain. Most cases can be linked to the usual suspects: stress and lack of exercise. A solution is to maintain a regular workout regime.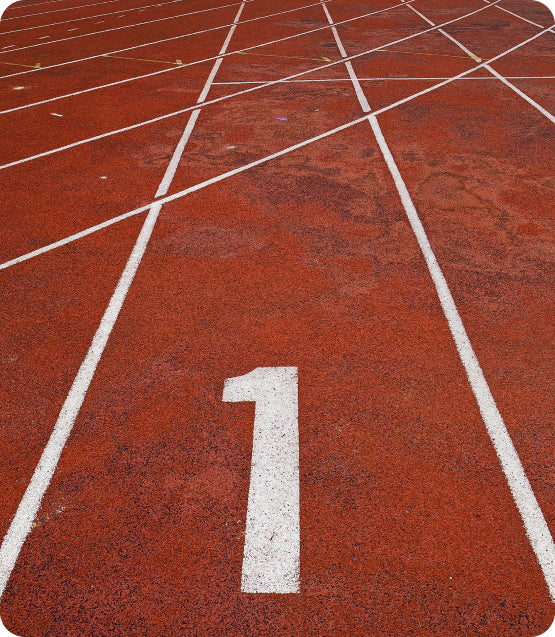 Where we are today
Our founders have since confronted common barriers to staying active, introducing realistic, long-term rehabilitation and relaxation tools.

The vast insight and growth across all areas make us whole-heartedly confident: what we offer at REATHLETE is the very best on the market.

REATHLETE has managed to establish itself as a leading wellness brand, combining a passion for high-quality and holistic recovery with evidence-based massage therapy solutions.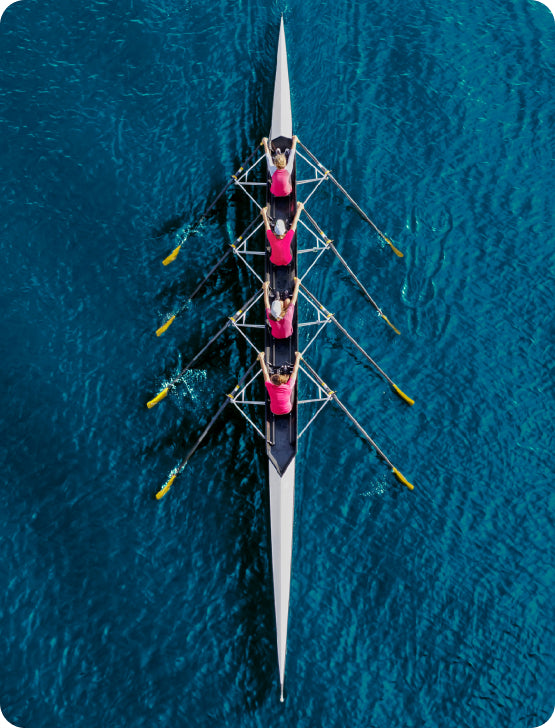 Our products encourage prioritizing your health, despite a busy or sedentary lifestyle.
It is possible to ease unnecessary pain and increase the standard of living.

But don't just take it from us: embark on your own REATHLETE journey. Discover what it's like to come out the other side with a sustainable, effective recovery routine.

Now that you've heard ours, don't forget to share your story by tagging us @reathlete or leaving a review. Your feedback allows us to continue refining our massage technologies.
At REATHLETE, we develop products that
help people feel better

by relieving pain, enhancing recovery, and improving performance.